Industrial Freeze Plug Services
Call Toll Free 1-800-221-3332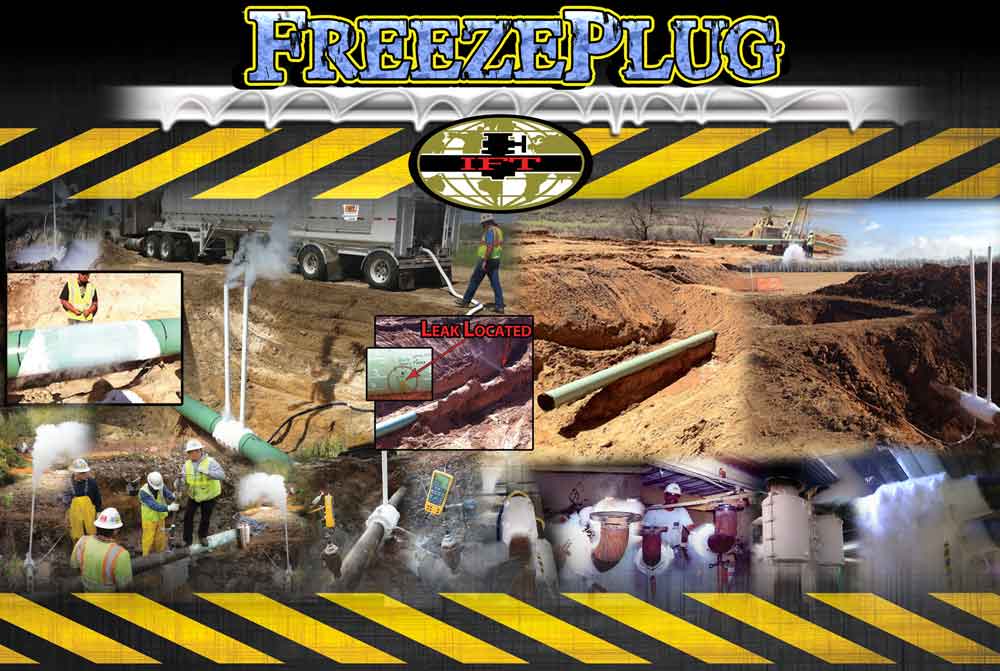 International Flow Industrial Pipe Freeze Plug Services continue to find pinhole leaks in many miles of pipelines. We truly find that needle in the haystack.
Pipe FreezePlug services are used to isolate sections of pipelines so hydrostatic testing can be performed on independent sections of pipe.
Multiple Freeze points can be performed and maintained by International Flow technicians. Service locations are situated around the United States for quick, local response.

By regulation and upon owners' request, all pipelines in America require continued pressure testing. Because of corrosion and wear, it is important to have an ongoing plan to continue testing pipeline integrity. For pipelines that have many miles between valves, or a leak exists but you cannot find it, Pipe FreezPlugs is the solution.

IFT can isolate your pipeline systems, 1/2" - 36", through Pipe FreezingPlug Services. We are capable of working with pressures through 3000 psi. With an excellent safety record and training program we are ready for all of your projects. Call us today!
IFT is in Wichita, Kansas looking for a pin hole size leak in a 12" crude oil pipeline. Here are a few detailed video shots of our work site. The leak was eventually located and pipe repaired. Job well done. For more information please visit our website.
FREE QUOTE